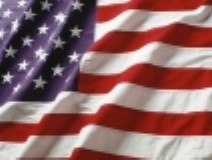 Thou hast given a banner to them that fear thee, that it may be
displayed because of the truth . Selah
Psa 60:4
---
---
---
TOUR DEPOSIT INFORMATION
---


Making your deposits or going ahead and paying the full amount and getting it behind; so you can conceterate on the other parts of your trip is a wise move and that is what I have done for myself, my spouse and our grand children. We all were not there when they marched Jesus up to that mountian side near Galgotha and nailed His sinless and holy body to that cross. we were not there to witness the pain and agony He must have felt; for all for us who had lost our way to God with no hope of ever finding it again. But this man we call Jesus in English; but known as Yeshua in His spoken language; gave His life on the Day of Preperation that we could have life and have it more abundantly. When I go to Jerusalem and stand at this place; I, through a gift of God will be able to still hear the echo of the words spoken by Jesus as He hang there, ready to be offered up. I know that I will hear Him say "John behold thou Mother" and I will hear Him say also "It is finished......Father into thou hand I command my spirit". "As I stand there Listening to His Echo I know that I will Cry just like Mary his mother; for in my heart I will feel as if I were there when they croucified my Lord by nailing Him to the cross".


---



Here You are Able To Retrieve The Registration Forms Needed To Make Your Deposits And Also CompleteThe Required Enrollment Process For 'Journey To Jerusalem; Walking With The Prophets'



DEPOSIT NO. 1...........250.00 WITH APPLICATION
DEPOSIT NO. 2...........250.00; 30 DAYS AFTER INITIAL APPLICATION
AND 6 INSTALLMENTS OF ............509.00
OR BALANCE OF...........3,049.00 AFTER DEPOSITS NO. 1 & 2
OR FULL PAYMENT OF ........3,549.00 WITH INITIAL APPLICATION
NOTE: IN ANY EVENT; TOTAL PAYMENT (3,549.00) MUST BE COMPLETED BY SEPTEMBER 1st, 2018; REGARDLESS OF PAYMENT SELECTION.
NOTE: WHEN USING YOUR CREDIT CARD OR E-CHECK TO MAKE PAYMENTS, USING PAYPAL, A PROCESSING FEE IN THE AMOUNT OF 3.0% OF TOTAL PAID MUST BE ADDED TO ALL PAYMENT AMOUNTS (THIS IS STANDARD MERCHANT TRANSACTION FEES)



Click the enrollment form button to download form. Complete all the blanks on the form that are applicable save, print, and mail with you payment or deposit. Go to the Payments Page for payment processing. If your competer is eqquiped with Adobe Acrobat you can complete enrollment form, save and email or fax it to us and then go to the Payments Page for payment processing.


Each individual will be required to fill out the AMA Enrollment Form After they have been accepted and approved and after submitting the first deposit if they are intending to make the 2nd deposit and Monthly installments to satisify the remaining balance due. Click the AMA Travel Form button to download form. Complete all the blanks on the form that are applicable save, print, and mail with you payment balance or deposit. Go to the Paymenats Page for payment processing. If your competer is eqquiped with Adobe Acrobat you can complete enrollment form and save and email or fax it to us and then go to the Payment Page for payment processing. Notice to complete this form will serve as a reminder to complete the payment process if you have not already done so.


Travel Insurance is not required for your Journey To Jerusalem 2018 tour; however it is recommended by most travel operators. Each individual will have to decide what is best for them and those who will be traveling with them on this tour. This information is provided to help you decide and the Trip Dollar Amount you will need to inquire is 3,549.00. You can also check with your own insurance agent(s) for best rates.


---


Now that you have made your mind up: I am going to Israel in 2018; I will make the necessary sacrifice to go and "Walk Where Jesus Walked and stand on the Mount of Olives where He ascended back into heaven". I must do it now because I might not get the opportunity to visit again. Completing the registration process is the greatest leap forward as your commitment is put in writing and your deposit is paid to guaranteee your airline seat and your hotel room. The rest of the preparation will be easy and AMA and the Tour Operators will provide you with all the necessary assistance needed and you will be updated regularly by mail, phone, or email or you can come back to this website and receive a daily update. Our Journey to Jerusalem Blog will have daily entries by AMA and those who wish to respond. Elder Walker is personally looking forward to walking where Jesus walked; with you and with all the other new friends who are making the sacrifice to visit Israel in November 2018

CANCELLATION FEES & CHANGES:
All bookings are subject to cancellation fees based upon the greater of the total cost of the cancelled booking, including any reserved add-ons, or the cost to Walking With The Prophets for the cancelled booking including reserved add-ons ("Cost") as follows: (1) From 90-60 days prior to departure, you will be charge a $100.00 non- refundable administration fee and any airline penalties (if any). (2) 59-45 days prior to departure - $200.00; (3) 44-31 days prior to departure - 25% of the Cost or more depending if airlines fees are greater; (4) 30 or less days prior to departure - 100% of total Cost. No refunds will be issued for any service not used. All cancellations must be made in writing and by certified mail to Groups Accounting, 220 East Central Pkwy, Suite 4000, Altamonte Springs, FL 32701-3471. Any changes made to existing reservations are subject to a $ 30.00 processing change fee, plus any other change or penalty fee imposed by the air carrier, if any. In some cases a name change is allowed for a $30.00USD fee, meaning that you can re-issue a ticket in someone else's name if you decide not to use it. If the fare in your "fare class" has gone up between the time of initial purchase and your new flight date, you will have to pay any difference. No refunds or exchanges will be made for any unused components of the package. No compensations will be issued for lost, destroyed or stolen documents or tickets. All refunds are subject to the above provisions governing cancellations, including applicable fees, and are further subject to any such fees or other charges imposed by Suppliers. Acceptance of a refund constitutes a waiver by the Consumer of all rights and remedies under applicable law other than the amount of the refund. In case of printing typographical error, computer error, or human billing error, we reserve the right to invoice or re-invoice participants with corrected billing.

GENERAL SECURITY INFORMATION:
Measured by square feet and population, according to the FBI statistics, Israel is far safer than most major US cities, information can be obtained regarding potential security threats to U.S. citizens overseas on the Internet at http://travel.state.gov for Air Travel Prohibited Items, please visit www.tsa.gov/travelers/airtravel/prohibited/permitted-prohibited-items.shtm For travelers suggestions and additional information, please visit http://www.cbp.gov/xp/cgov/travel/vacation/kbyg/ You can read general facts about Israel by visiting http://www.akhlah.com/israel/israel_facts.php or the https://www.cia.gov/library/publications/the-world-factbook/geos/is.html#Govt


---
Journey With Bishop Charles Ford Walker To Jerusalem//Israel
"and your life will never be the same"
For Tour Information:
Please Feel Free To Call Bishop Walker
@ 321 269 4349//321 383 3020//321 652 1548
or email
cfwalker@apostolic-ministries.net
"That I may know Him, and the power of His resurrection......"
Philippians 3:10
My fellow Christian and Jewish Believers and Saints of the Most High God; The time of Christ's return is getting very close and this could be your last opportunity to witness where Jesus Christ came into the world to save sinners and where he will return to establish his 1,000 year government. Make the sacrifice and travel with Bishop Walker to the Holy Land.
Blessed be the Saints and believers of the Most High God (Yeshua)
AMA
APOSTOLIC MINISTRIES OF AMERICA
A CHURCH OF THE LORD JESUS CHRIST OF THE APOSTOLIC FAITH

BISHOP CHARLES FORD WALKER
TOUR ORGANIZER
---
BOTHER CLARE SPURGIS
ASST. TOUR ORGANIZER
---